Inspiring Through Education
The EmpowerEd initiative provides educational opportunities for our military and veteran-affiliated network by welcoming professional educators and speakers to present on a variety of topics. Through these events, participants are empowered with the information and resources they need to feel prepared for their unique experiences. We believe that knowledge is power. By being informed on relevant topics related to the military lifestyle and culture, we can better support ourselves and our loved ones.
Upcoming Opportunities
Check out the calendar below to view our upcoming EmpowerEd opportunities and register for the topics that interest you. Take a look at the VSN Event Calendar to see what's going on across all of our programs.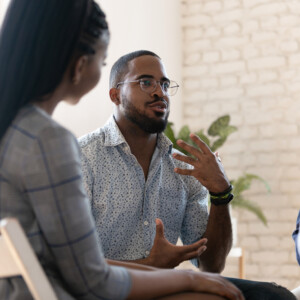 Eligibility
EmpowerEd is intended for all military- and veteran-connected individuals ages 18 and up who are living in the United States. Eligibility for each session may vary and is determined by who the appropriate audience is for that session's chosen topic. In addition to these educational opportunities, we encourage participants to take advantage of our peer support programming such as VSN Social Clubs, the Veteran Spouse Resiliency Group, and Peer 2 Peer Connect.
Our Approach
The VSN believes in a holistic approach to wellness and does not shy away from difficult topics that impact the military and veteran community. Similarly, EmpowerEd strives to normalize conversations about mental health challenges, addiction, suicide prevention, treatment plans, socio-economic barriers, career and employment needs, transition support, and advocacy while maintaining a spouse and family focus.
All of our educational content is designed to remain flexible and adapt to our participants' needs as they change over time. Seminars are led by peers and experts in the field, based on the stated concerns from our network. As such, we always encourage our network to let us know what issues they would like to see featured. Please email us at vsn@austin.utexas.edu with your ideas.
Interested in one-on-one peer support?
Consider signing up for Peer 2 Peer Connect, the VSN's exclusive opportunity for individuals to receive virtual one-on-one support from a VSN Peer Leader. While this is not a substitute for clinical therapy, it provides the chance to receive one-on-one support that may not be possible in group settings. If you are a military/veteran spouse, partner, family member, or divorced or widowed from a service member or veteran, consider signing up today!